Network
Partners
Executive Relocations does not only offer the best of what networks can offer, but the most cost-efficient and service conscious network there is, we provide our clients with the most complete and flexible geographic mobility solutions available.
Removal
---
Bank
---
Tax & Legal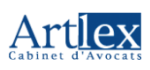 ---
Spouse assistance

---
Language & Intercultural
---
Interested in becoming a partner?
At Executive Relocations, we realise how important it is to accompany our clients from beginning to end. We also know a partner selection plays a key role in this success.
Executive Relocations partners with organisations able to provide added value services mutually beneficial to both parties. Our partners range from local structures to organisations with national and international reach. If you are interested in forming a partnership with Executive Relocations, click on our contact request form .